Our Time In Berega 2018 - Anne and David Curnock
It was the best of times, it was the worst of times': these two opening phrases, from Dicken's 'A Tale of Two Cities', sum up our visit to Berega this year.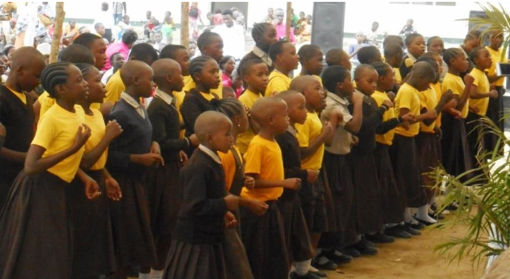 The best of times for the children and staff at Bishop Chitemo Primary School, joyfully celebrating the successful registration of their school- the Church service, full of spontaneous expressions of thankfulness in singing, dancing and speech, is one of our very happy memories.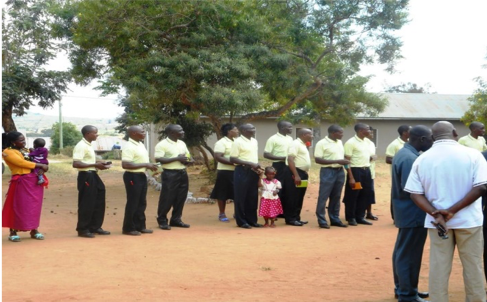 The best of times for the Bible Students and staff, as they celebrated the graduation of this year's group of Bible students. One of the highlights of this was definitely the beaming faces of the students as they received their hard-earned certificates.
The best of times for Hamsa, a young boy who lives with Danny and Martha at Patmo Orphanage. Tisho and Kristen are in charge of the orphanage, and Danny & Martha assist them; they are all delighted at the progress this once very unsettled little boy has made at the Church School and much more importantly, that he's now a happy boy. Anne had a nice time with Hamsa at Sunday School, one day, when they both attempted to learn the memory verse, neither Hamsa's efforts in Swahili or Anne's in English were brilliant - but they both tried!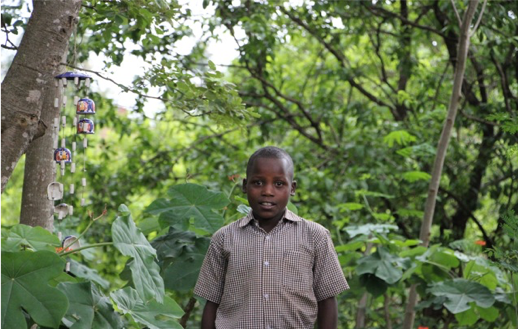 The best of times for Mathai one of the sponsored children at the Church School: to be greeted by him in English in a confident and unassuming way was a sheer delight for us.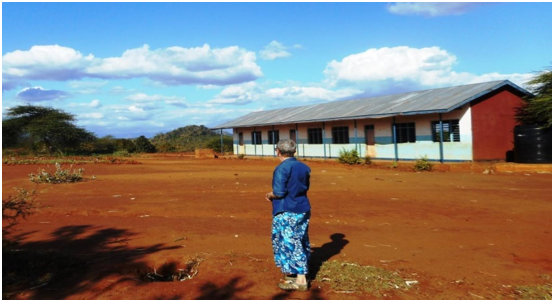 Potentially better times for Mkondo Government Primary School , where Anne does some English teaching: BREAD is funding for some tree planting, to provide shade and a wind shield for the school that is in a very exposed position. So eventually the children's exercise books won't scatter over the class room at the first gust of wind!
A real sense of hope of better times not just for Berega, but for the neighbouring areas too: this is with a Tearfund resource referred to in the UK as Church Community Mobilisation Process (CCMP), but in Swahili as Umoja/together. All being well this should begin next year in Mgugu/Msalama area in Berega, with St Michael's Church being one of the pilot sites of this new venture. Do look this up on Tearfund's website https://learn.tearfund.org/en/themes/church/umoja/ We are very excited about this, as is Bishop Godfrey and the clergy, and the congregation at St Michael's.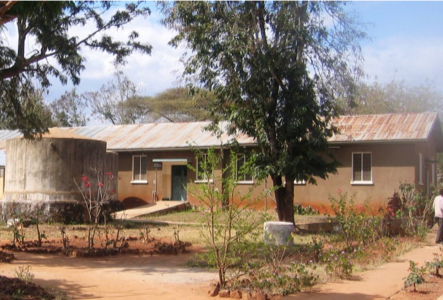 The best of times for premature and sick newborn babies in Berega district: a purpose built refurbished area for neonatal care, with two enthusiastic paediatricians there in July, Alistair at the start of his career and David, now 12 years into retirement! Together with two excellent Auxiliary nurses.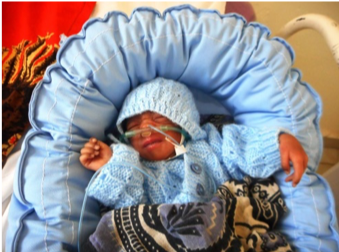 But now we have to share the worst of times: this innovation of good, appropriate, special care for the newborn, is just one of many departments in the hospital that has suffered from staff being removed by the Government …. After four years during which the government has been paying the salaries of only 12 of the 40 trained staff (nurses, doctors and clinical officers), the government informed 10 staff last November (2017) that they would start paying their salaries but ordered all ten of them to leave Berega Hospital and go to other places in Tanzania. Then on 9th July this year the government did the same thing with another 17 staff, ordering them to leave Berega and go to other places. 15 were from Berega (12 from the hospital and 3 tutors from the School of Nursing) and 2 from Tunguli. The hospital staff who were lost included one doctor, two clinical officers, and nine nurses including our excellent young Matron Philis (who was trained in Berega).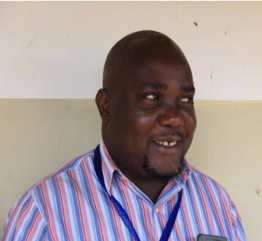 At Berega Hospital this meant that Dr Chiponda was the only remaining doctor with three Clinical Officers and 8 trained nurses paid by the government. This is having a very serious effect on the care that can be given to the patients including mothers in labour, newborn babies, and children, as well as on the men's and women's wards. The same has happened to all the other church hospitals in Tanzania, except for those which are designated as 'District' Hospitals, and even at these some have had experienced staff sent elsewhere and replaced with staff whose skills have to be evaluated.
No-one understands why this is happening, and we must all pray for justice and that proper, safe, care can be given to all the patients.
Anne and David Curnock – September 2018